Are you FROPRO obsessed? It's cool–we are too. Never go a day without your favorite snacks. Subscribe and save 10% on every box! With this plan you can pick your favorite flavors, choose your quantity, and get them delivered on a frequency that works for you.
Step 1


Select Your Snacks

We offer subscription plans for all of our snack bars–including variety packs. You can even subscribe to our box builder, allowing you to build a custom variety box and get it delivered on the schedule of your choice. #nevershortonsnacks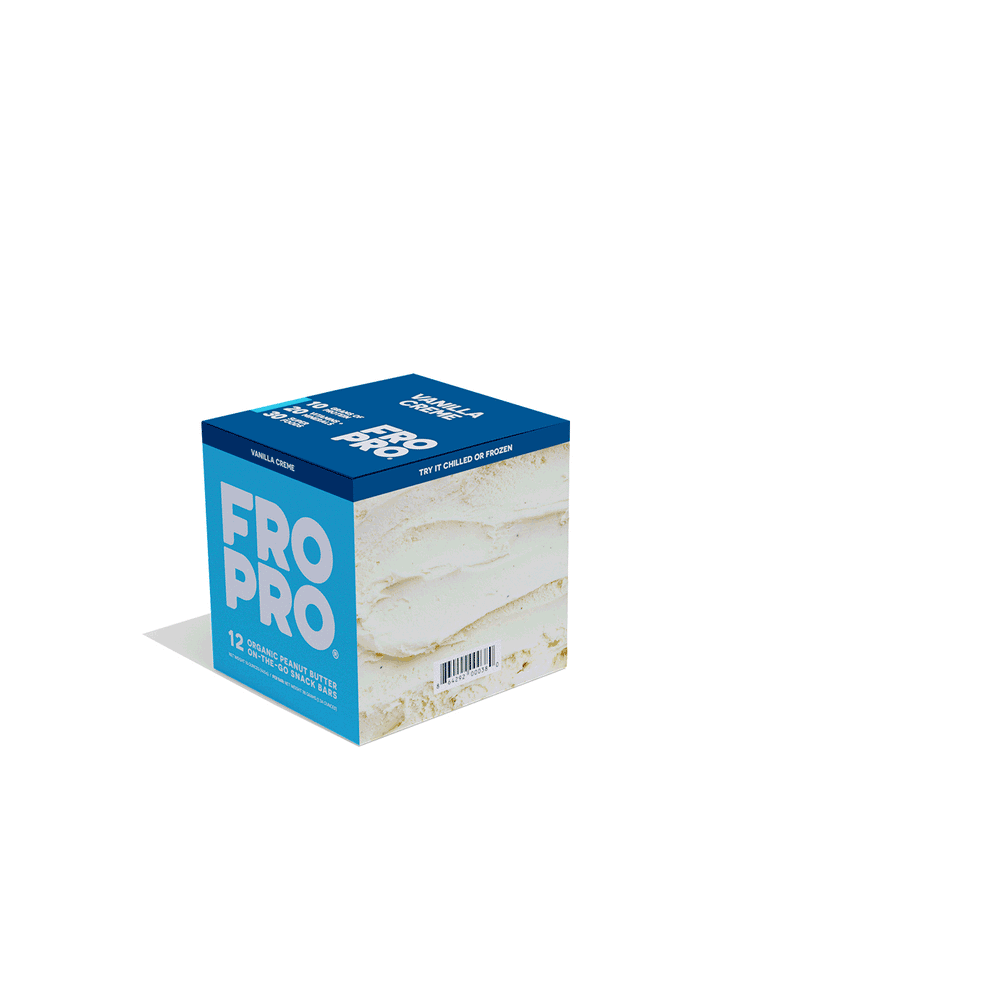 Step 2


Choose Quantity

Customize your quantity–choose between one, two or three boxes of twelve FROPRO bars. If you decide you need more, you can easily add another box before checking out.
Step 3


Choose a plan that fits you.

Enjoy snack delivery every 30, 60, or 90 days. Adjust your frequency or skip at anytime. Not big on commitments? We get it. You can place your subscription on pause. We will save all of your preferences for when you're ready for more. Easy.
Step 4


Start Snackin'

Receive and enjoy your box of snacks. Edit your subscription with ease – visit the "manage my subscription" section in your account to manage upcoming orders, skip a future delivery, or update a delivery address. You can even swap products to try new flavors!
Questions?


We got answers.
Can I cancel at any time?
Absolutely! You can cancel, or pause, any subscription from your user account page. If you cancel, all of your preferences will be lost, whereas if you pause, you won't be charged and your products will be saved for when you decide you want more.
Can I edit my subscription?
Yes! Just log into your account and select your subscription and you can edit it anytime.
You can edit your subscription anytime and can swap out full flavor boxes every month. At this time we cannot swap out flavors in a BYOB (Build Your Own Box) order. If you wish you change your subscription of your BYOB, simply cancel and reorder with your new flavors!
Can you subscribe to a custom box?
Yes! You can create a custom variety box and add it as a subscription. At this time, there is no way to edit the flavors in your subscription variety box. If you would like to change your variety box, simply cancel the active subscription and build a new box!